WIN – Residence G Special Valentine's Package
February 14, 2020
@
5:00 pm
–
10:00 pm
Happy Valentine's Day 情人节快乐
Love is celebrated 365 days a year, and Residence G Shenzhen makes Valentine's Day shine every year. We set the mood for lovebirds to express their "amour" while indulging in romantic delights that range from spending the evening sipping cocktails or enjoying intimate dinners at The Terrace, spending a magical night in a G Room followed by the delightful breakfast buffet for 2!
生活中每天都可以庆祝爱情,但是深圳G公寓每年都让情人节浪漫难忘。我们不仅为情侣们营造了表达情愫的浪漫氛围,同时还可以享受美味的晚餐和鸡尾酒。在G公寓度过一个浪漫的夜晚,第二天早上享用美味的双人自助早餐!
Celebrate the most romantic night of the year with two of the greatest things life can offer: your other half and some gourmet food!
和你的另一半以及美食一起庆祝一年中最浪漫的夜晚!
To help you further savour and enjoy the flavours of these incredible offerings, the Valentine's Day menu also comes complete with an expertly selected French Rosé sparkling wine.
为了帮助您进一步品尝和享受美味的事物,我们情人节菜单里还配有精心挑选的法国玫瑰起泡酒哦。
Ask your special someone to join you at The Terrace for an intimate five-course Valentine's Day dinner complete with a deliciously dreamy set menu and wine.
邀请你心爱的人一起享用浪漫的情人节晚餐,尽享美食和美酒。
If you are looking to spend more time with your loved one this romantic occasion, book 2 nights (or more) between February 13th and 17th for a special rate and receive a bottle of French Rosé sparkling wine and some luxury chocolates!
如果你想在这个浪漫的日子里花更多的时间和你所爱的人在一起,可以在2月13日至17日期间预订2晚(或更多), 将享受以下特别价格,以及获得一瓶法国玫瑰起泡酒和美味巧克力!
Residence G wishes you an intimate and magical Valentine's Day with your other half!
深圳G公寓祝你与另一半度过一个亲密和浪漫的情人节!
Don't miss our special romantic GIVEAWAY!
! WIN !
Special Prize for your Special Someone
Residence G Shenzhen
One-Night Stay, One-Bed Apartment with dinner for 2 and breakfast the next morning
Worth 2,368 RMB!!!
How To Win:
1. Share this article on your WeChat moments
2. Take a screenshot of your share
3. Send your screenshot to the official Residence G WeChat account with your name, WeChat ID and mobile number
Deadline:
This giveaway will close at 1 pm on February 13th.
不要错过我们特别的幸运抽奖哦!
! 抽奖 !
特别的奖品给你特别的人
深圳G公寓
大床房公寓一晚,浪漫双人晚餐
第二天早上自助早餐,总价值人民币2368元!!!
如何参与:
1. 在您的朋友圈分享本文章
2. 分享后截图
3. 将截图发送到本微信账号,并留言您的姓名、微信ID和手机号
截止日期:
本次抽奖将于2月13日下午1点结束。
Residence G
深圳G公寓
Residence G Shenzhen is a modern Lifestyle Hotel/Serviced Apartments located in the heart of Nanshan District.
深圳G公寓位于南山区中心,是一家集酒店与服务式公寓于一身的时尚居所。
Included in the hotel is the famous G Club with a trendy open-air terrace bar and restaurant for everyone to enjoy.
G会所对所有宾客开放,附设餐厅、酒吧以及康体和娱乐空间,是进行运动健身、社交聚会、餐饮飨宴和会议活动的不二之选。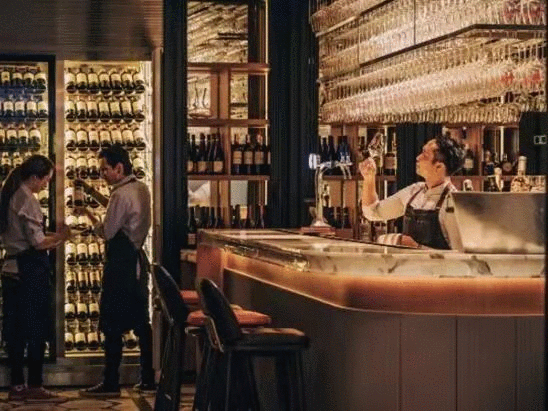 Discover the available facilities at the G Club (With two exclusive floors dedicated to the G Club):
– Fully equipped gym
– 25-meter indoor heated swimming pool (Please note that during the coronavirus situation the swimming pool is closed until further notice)
– Multi-function courts (basketball, tennis table) – Indoor kids room
– Outdoor kids playground
– Yoga/Pilates room
– Open-air terrace with panoramic cityscape | 10th floor
– Clubhouse Restaurant & Bar | 11th floor
– Retreat I & II Board meeting rooms | 11th floor
两层专属G会所设施, EnerGy | 位于10层的运动与健身中心:
– 设施齐全的健身房 
– 室内恒温泳池 (请注意,在冠状病毒期间,游泳池关闭,开放时间另行通知) 
– 多功能室内竞技场(篮球及乒乓球)
– 室内儿童娱乐室
– 室外儿童娱乐设施
– 瑜伽/普拉提教室
– 位于10层 • 户外观景休闲露台
– 位于11层• Clubhouse会所餐厅与酒吧
– 位于11层• Retreat I & II董事会议室 
Event Reservations:
PAGM@RESIDENCEGSHENZHEN.COM
(86) 755 8663 7888 (ext. 8889)
更多G公寓请关注
Related Events